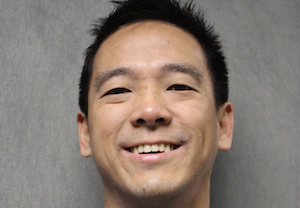 HOMETOWN: Camarillo, CA
As a Medical Exercise Specialist, Jason manages clients with musculoskeletal, cardiovascular, and neurological conditions looking to improve or maintain their functional capacities. 
Jason additionally works with clients seeking weight loss, performance enhancement, or those simply making the decision to "choose how they want to live." He focuses hard on designing training programs that find the perfect balance between fun and challenging." 
What Jason values most in life is time with his wife and three boys.
FITNESS PHILOSOPHY
If it was easy, everyone would be doing it!
PERSONAL INFORMATION/HOBBIES
A former public relations professional for Major League Baseball's Tampa Bay Rays organization, Jason is a self-proclaimed sports enthusiast, who can often be found honing his skills on the basketball court or in the boxing ring.
CLASSES TAUGHT
Small Group Personal Training
SPECIALIZATION
Managing medical conditions with exercise, sports-specific agility training, functional/balance training, personal training, body sculpting/ weight loss.
EDUCATION/CERTIFICATIONS
Medical Exercise Specialist, NASM Certified Personal Trainer, B.S., University of California, San Diego