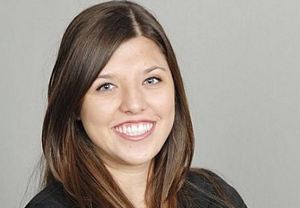 Being active has always been important to Amber, whether through exercise, sports, or recreation. Amber has always enjoyed helping others. Teaching group exercise has provided her the opportunity to connect with many people, while providing exercise to create a healthier, happier life for many individuals.  
Amber has been teaching group exercise for two years, but has been in school learning and applying herself for the last four years.
When she's not at CHF, you'll find Amber riding her bike by the beach. During the summer months, you'll find her on a paddle board off of Redondo Beach. 
Classes taught: Balance, Circuit, Zumba
Specialization: Balance, Body Sculpt, Cardio, Circuit, Zumba
Email: ambergarrett39@yahoo.com
Education: BS in Kinesiology (concentration in Gerokinesiology) from California State University, Fullerton.